CHAPTER IV
Miscellaneous Architectural Styles
More than half of the churches and synagogues in Milwaukee that date to 1970 or earlier are in the most common historical revival styles, including the Gothic, Romanesque, and the various styles that make up the classical tradition. Almost 100 others are modern buildings constructed after World War II. The remaining buildings, fewer than 50 in number, exhibit a variety of the less common architectural styles. A few have been so extensively altered that their original styles are no longer evident.
Some buildings are so plain and modest that they can hardly be said to possess any architectural style. Others are eclectic in their details and ornament, and thus defy easy classification. An example is the Scandinavian Methodist Episcopal Church (now St. John Church of God in Christ) at 12th and Scott Streets on the South Side, built in 1893. The castellated top of the corner tower suggests a Medieval Revival, but there are no other Gothic details. The window openings are rectangular or have round-arch tops, but the building lacks features or details associated with either the Romanesque Revival or the classical tradition. The shingled gable on the 12th Street façade is characteristic of the Queen Anne style, but this is hardly sufficient to apply that term to the building as a whole.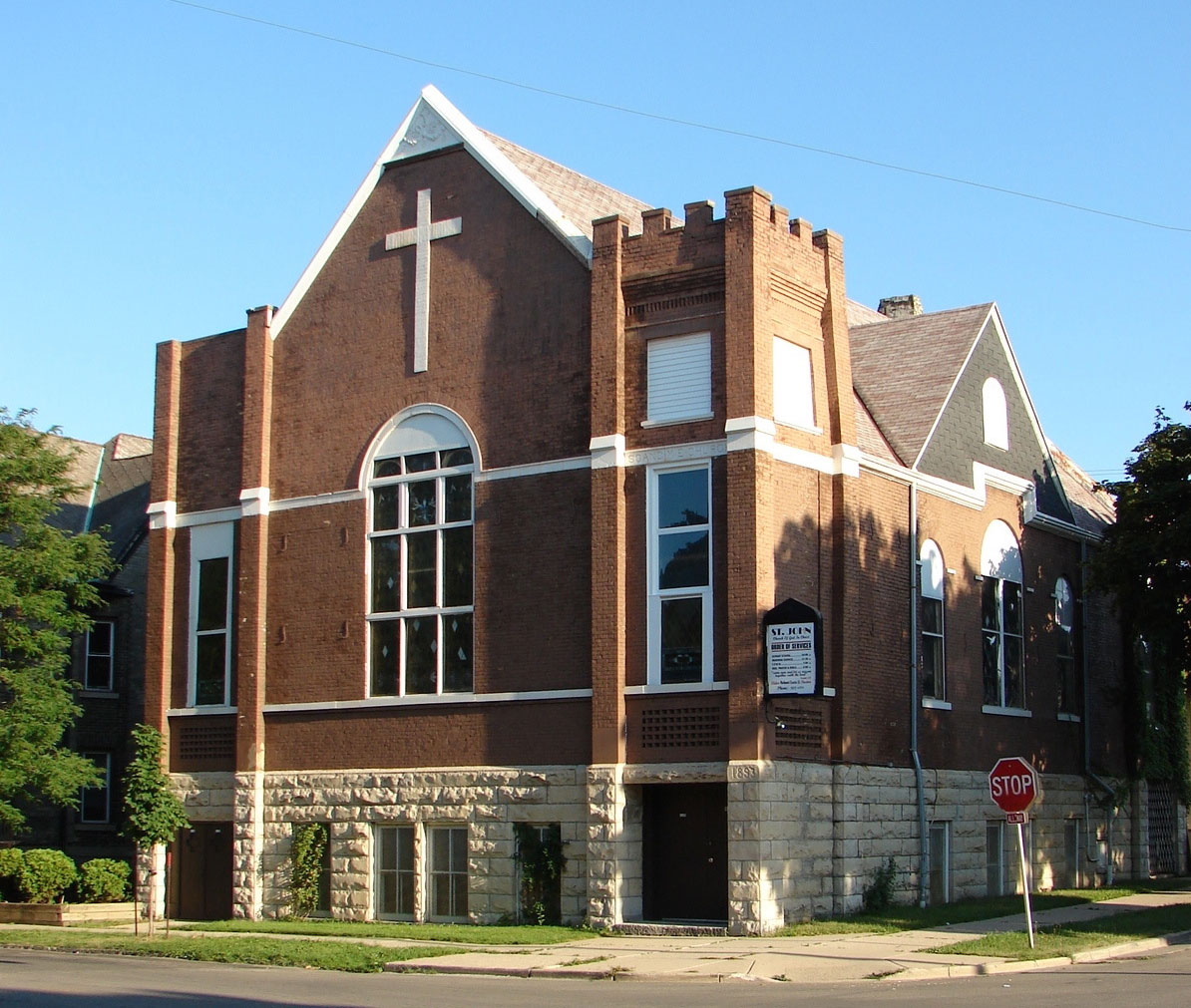 Scandinavian Methodist Episcopal (now St. John Church
of God in Christ)
Trinity Presbyterian Church (now Christian Fellowship Community Church) at Garfield Avenue and 39th Street, built in 1913, provides another example of the ambiguity that can attend the classification of buildings by architectural style. The church features elaborate shaped gables, similar to those seen on Milwaukee City Hall. If this church were located in the American Southwest, the shaped gables and stucco walls would suggest the Mission Revival or Spanish Colonial Revival styles. In Milwaukee, however, the gables signify German Renaissance influence.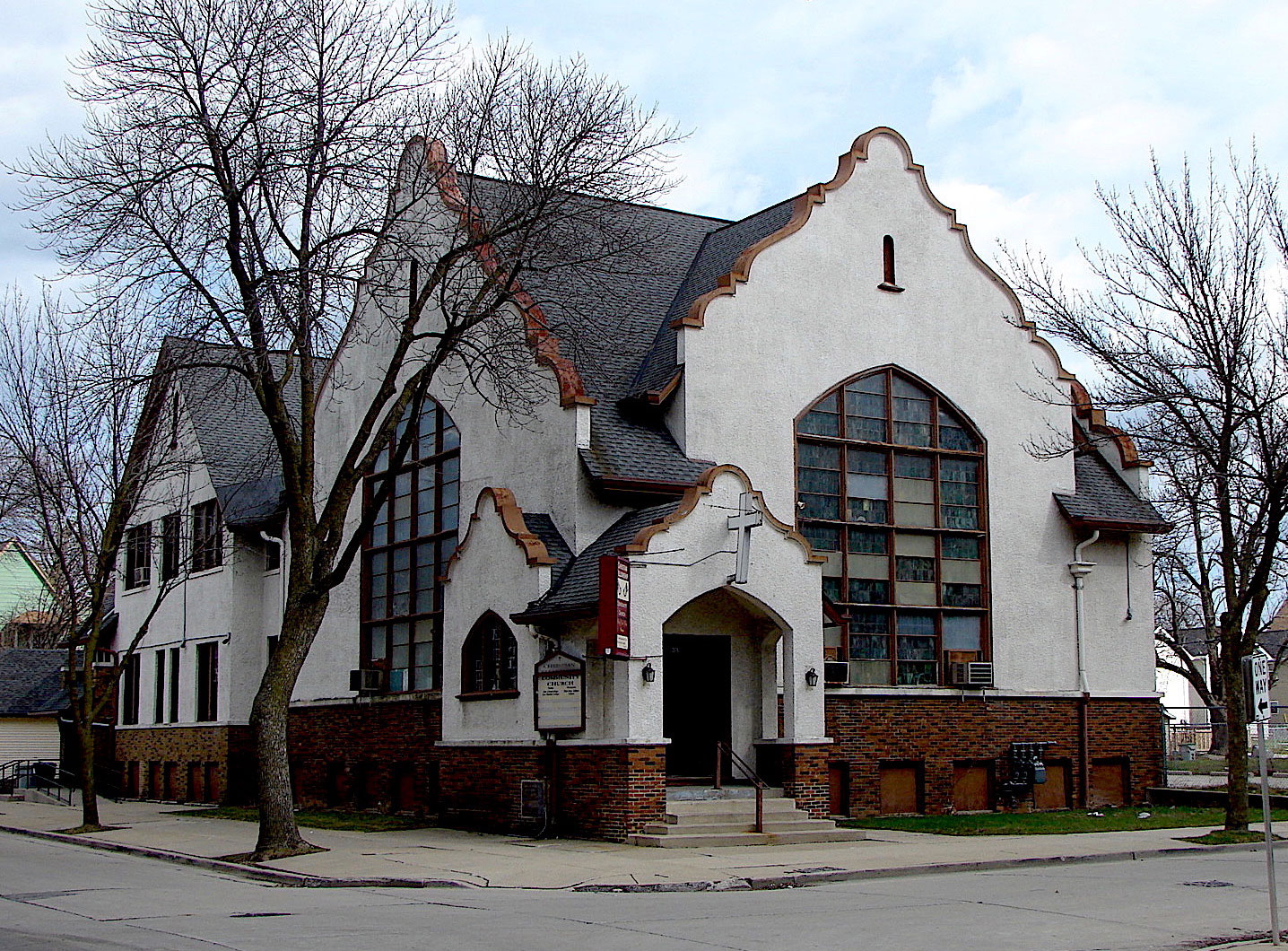 Trinity Presbyterian (now Christian Fellowship
Community Church)
This chapter profiles eight churches and one former synagogue (now used as a Baptist church) in several different architectural styles, including the Queen Anne, Shingle style, and Byzantine Revival. Some of the buildings are not clearly associated with any common architectural styles, while others are in styles that were common at the time but not often used for places of worship. In contrast, the Byzantine Revival was never a common style in the United States, but when it was used, the style was applied almost exclusively to churches and synagogues. Together, these nine buildings illustrate some of the stylistic variety seen in Milwaukee's historic places of worship.