CHAPTER V
71. Calvary Baptist, 1970
2959 North Teutonia Avenue (at Chambers Street)
Architects: William Wenzler and Associates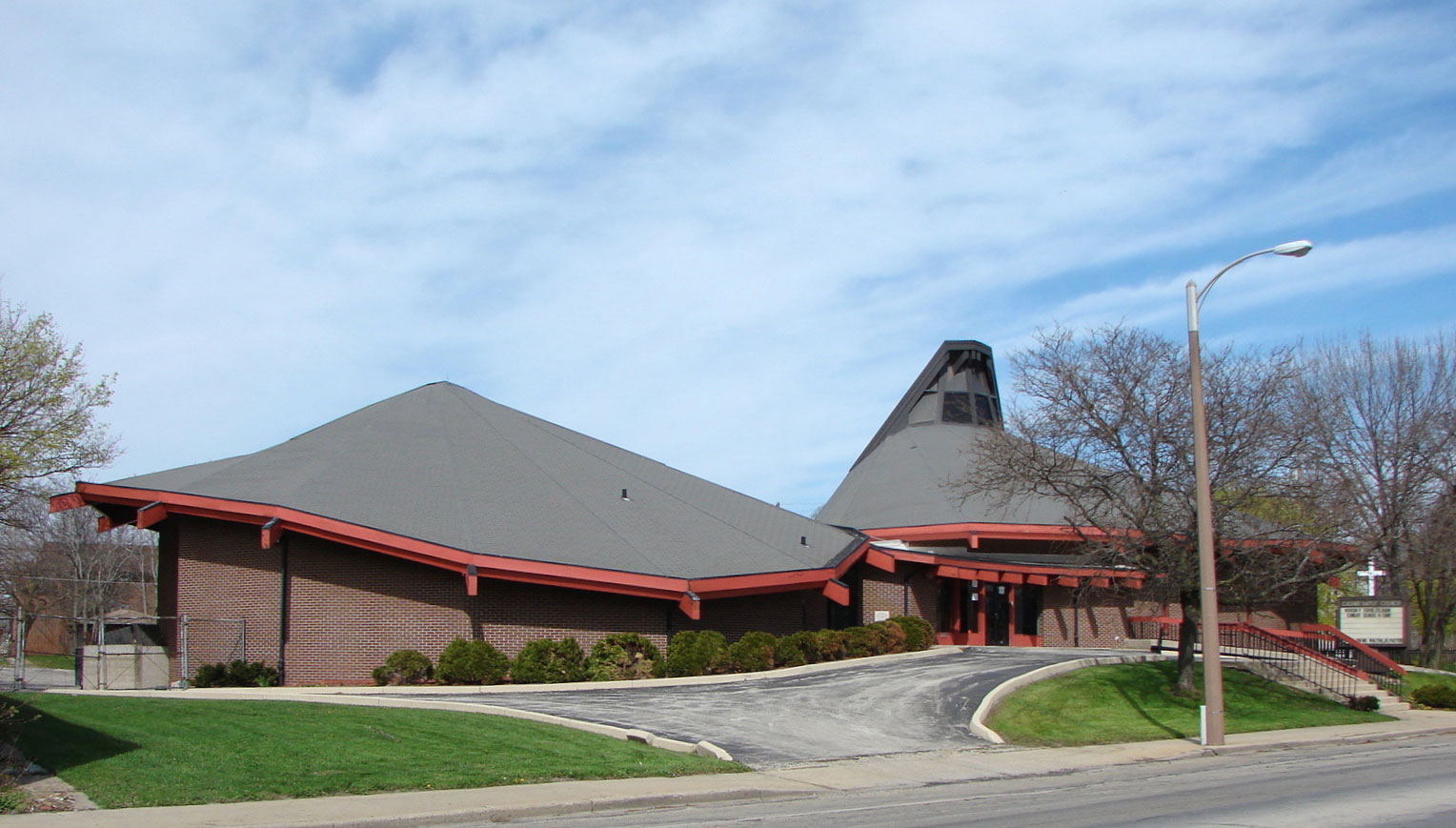 Calvary Baptist is the oldest black Baptist congregation in Milwaukee, founded as Mount Olive Baptist in 1895. It is the city's second-oldest black congregation of any denomination, following the establishment of First African Methodist Episcopal in 1869, which later became St. Mark African Methodist Episcopal. Mount Olive congregation changed its name to Calvary Baptist in 1913.
The modern church on Teutonia Avenue is the congregation's fourth place of worship. The first two are no longer standing, while the third is a small Gothic Revival church on 4th Street just north of Walnut Street. Calvary Baptist acquired that church from Mount Olive Lutheran in 1922, when the Lutheran congregation built its new place of worship on Washington Boulevard at 54th Street. Calvary Baptist acquired its current property in 1966, and dedicated its new church in March of 1971.
The building consists of two connected forms, each having a polygonal roof topped by a skylight. The two forms are irregular polygons in plan, but approximately circular. The architect, William Wenzler, stated that the design is derived from the traditional buildings of the Cameroons in Central Africa. Former colonies of Great Britain, France, and Germany, most of the area formerly comprising the Cameroons is now the Republic of Cameroon, an independent nation since 1961. A portion of the former British colony is now part of Nigeria.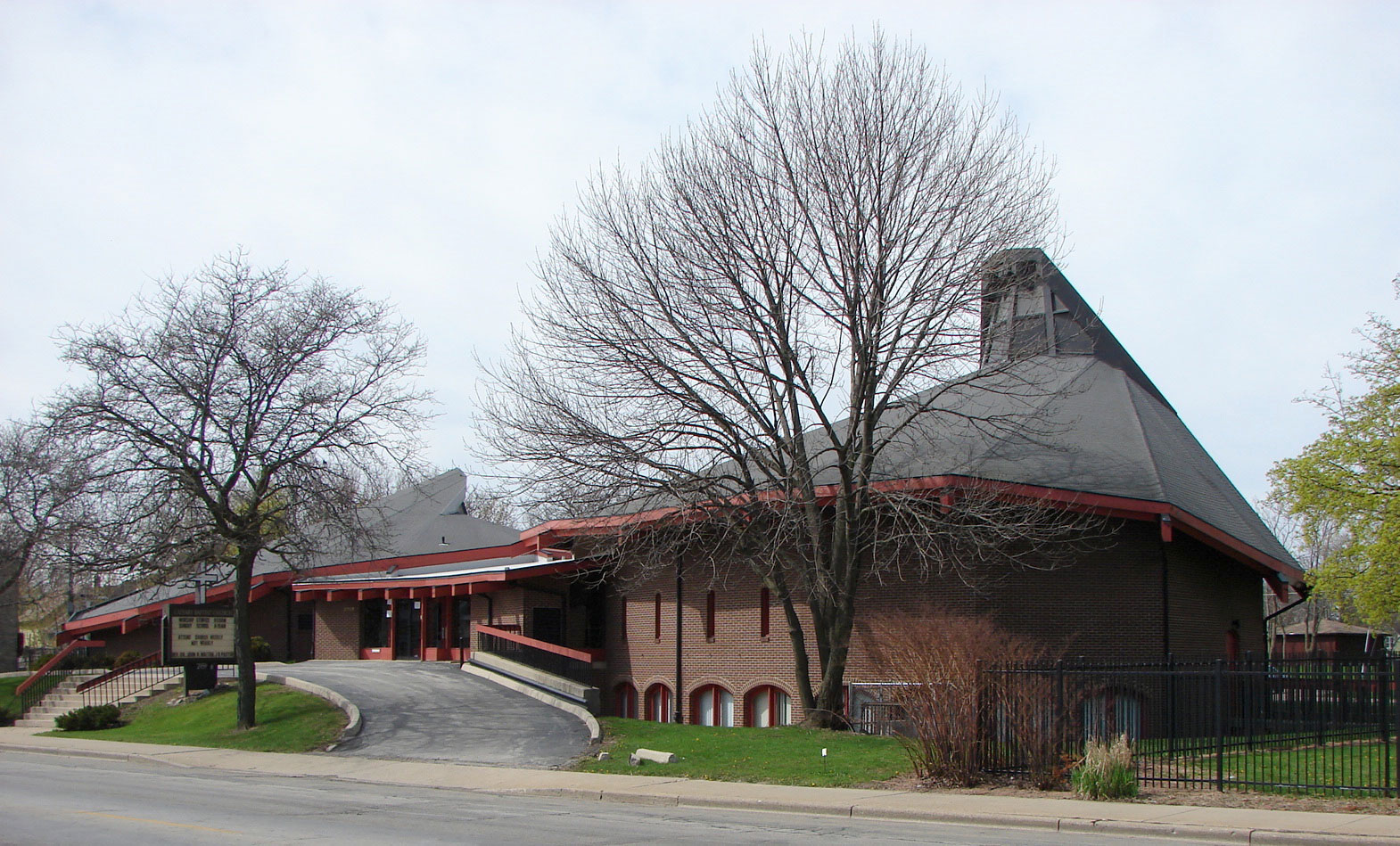 Traditional building methods in Cameroon and the adjacent portion of Nigeria include thatched roofs, either hipped or conical, that extend a few feet beyond the walls below. Wood framing (consisting of long, thin poles rather than sawn lumber) supports the thatched roof and is exposed on the building's interior. Buildings may be square or round in plan, with walls of clay brick. Wenzler rendered the forms of these African buildings in American materials and construction methods. The wooden roof structure is visible in both of the main interior spaces – the worship space to the north and an assembly room to the south.
Calvary Baptist was designed and built during a time of growing interest among black Americans in African history and culture and their own African heritage. It is unique in Milwaukee as a building inspired by traditional African architecture.
Sources:
110th Anniversary, 1985-2005: Calvary Baptist Church. Calvary Baptist Church, c. 2005.

"Black Congregation Builds on Heritage," Milwaukee Journal, March 13, 1971, page 4, column 5.

Lauber, Wolfgang. Palaces and Compounds in the Grasslands of Cameroon: Traditional Wood Architecture of a West African Country. Stuttgart: K. Kramer, 1990.