CHAPTER V
69. Our Lady of Good Hope Catholic, 1968
7152 North 41st Street (at Good Hope Road)
Architects: Herbst, Jacoby and Herbst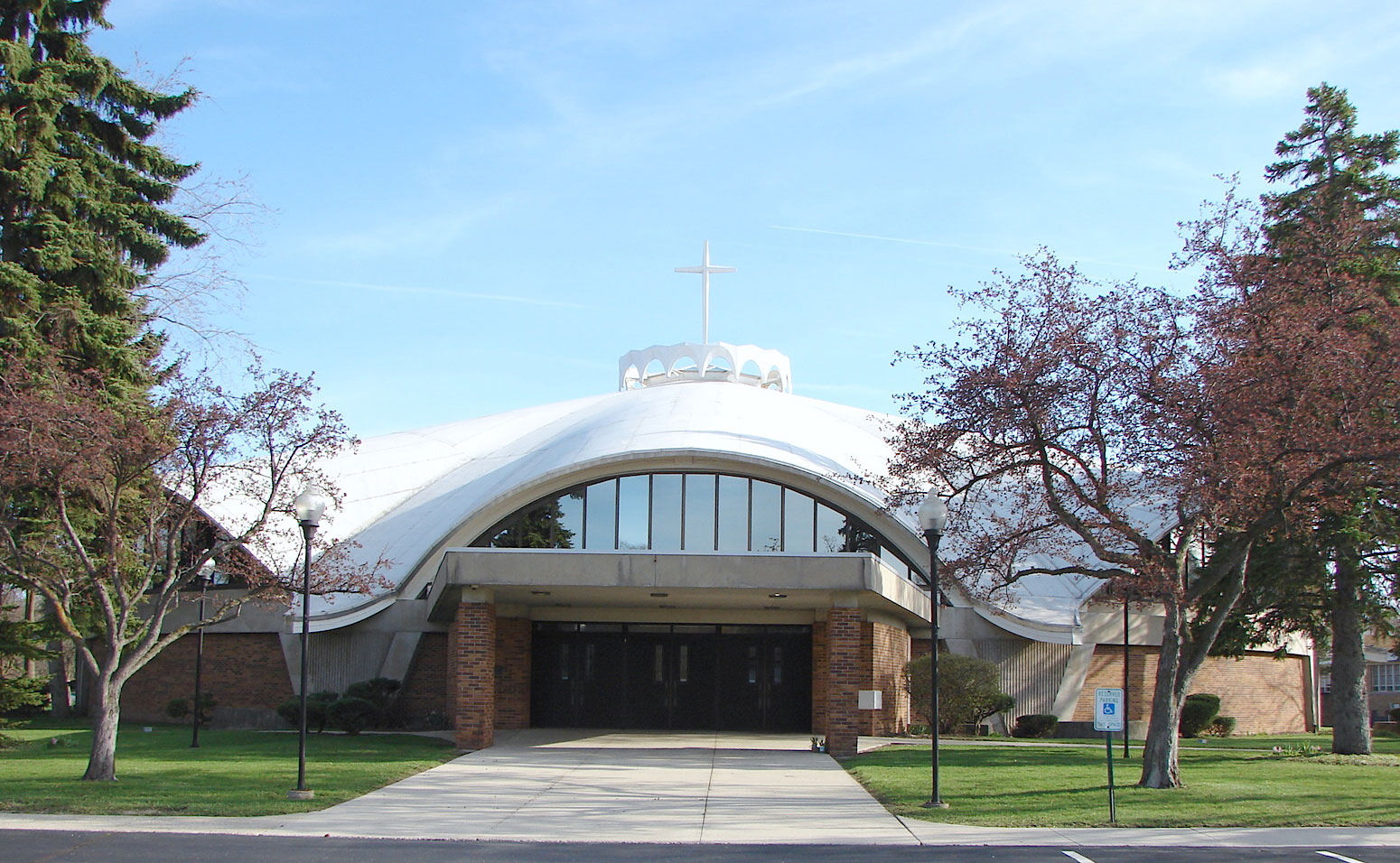 The Catholic Archdiocese of Milwaukee founded Our Lady of Good Hope Parish in 1952 in Granville Township. The area was annexed by the City of Milwaukee a few years later. It is the northernmost of the city's Catholic churches, with the exception of St. Catherine of Alexandria, an older country church also established in what was originally rural Granville Township. Our Lady of Good Hope Parish serves portions of the nearby suburban communities of Brown Deer and Glendale in addition to some of Milwaukee's northernmost neighborhoods.
The present church, constructed in the late 1960s, is circular in plan with a diameter of 167 feet. The unusual roof form, somewhat resembling a clam shell, consists of eight vaults radiating from the center. At the center of the roof is a skylight surrounded by a crown approximately 26 feet in diameter, topped by a cross. The building has eight broad arched windows where each of the roof vaults meets the perimeter wall. Our Lady of Good Hope is one of two circular church buildings constructed in Milwaukee in the late 1960s, the other being St. Alexander's Catholic on Holt Avenue at 16th Street on the South Side.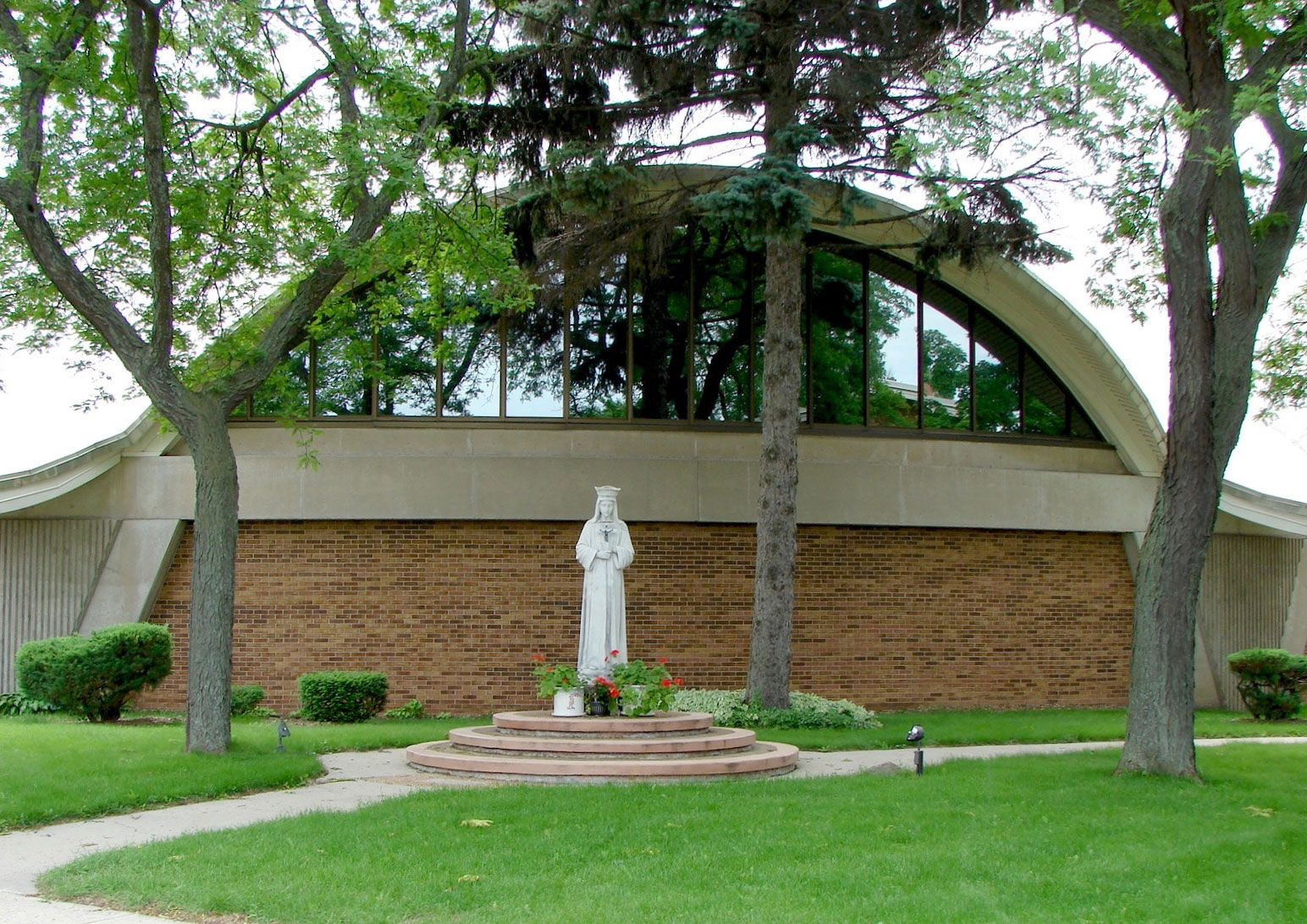 Like some of the city's other post-Vatican II Catholic churches, Our Lady of Good Hope has a centrally placed altar with seating around it, rather than straight rows of pews facing a sanctuary at one end of the worship space. Here, the altar table is placed on a raised platform directly beneath the central skylight. The floor slopes down from the perimeter walls to the altar platform, where the ceiling reaches its maximum height of 40 feet above the floor. There are no columns in the worship space. Instead, arched structural members of laminated wood span from the perimeter walls to a central compression ring that surrounds the skylight. The large open interior can accommodate more than 1,000 worshippers. At a time when architects were exploring a wide variety of new forms for places of worship, Our Lady of Good Hope is one of the city's most unconventional.
Sources:
"Circular Church Designed for Members of Good Hope Parish," Catholic Herald Citizen, June 29, 1968. Annual Building Review supplement, unpaginated.

Herbst, Jacoby and Herbst, architects. Drawings for construction of Our Lady of Good Hope Catholic Church, dated February 1, 1967. Wisconsin Architectural Archive, Milwaukee Central Library, drawing set 258-182.

Our Lady of Good Hope Parish website: www.olghparish.org.